The Provider Post
Vol.1, No. 6 | July 1, 2021
A Publication of 55+ Real Estate Services
Join Our Community Board
We at 55+ Real Estate Services want to provide our clients and friends with the best possible referrals within our community. In keeping with that ideal, we have decided to add a community board to our office, where we will offer information and promotional materials for any and all of our senior providers that would like to be included. To add your information to this resource hub, please drop off your brochures, business cards, and educational materials at our office.
112 43rd Ave SW #203 | Puyallup, WA 98373 |   9A- 5P M-F
Featured Provider
Joe Hillyer
Owner, HomeWatch Caregivers
Joe Hillyer is the owner of Homewatch Caregivers. Located in University Place, Homewatch Caregivers is an in-home care company that serves seniors throughout Pierce and Kitsap counties. Homewatch Caregivers is the oldest home care company in North America with over 41 years of experience providing award winning best in class homecare for the seniors of our community.
Joe's journey into homecare began in the late 1990's with his father's Alzheimer's diagnosis where he learned first-hand what it is to be the "sandwich generation"….managing a professional (military) career, his family, and providing care for his aging parents and a brother facing a terminal illness. During this period Joe spent 8 years managing the care of his father's progression through Alzheimer's Disease, 3 years managing the care of his brother's 3-year fight with cancer, and then having to make the difficult decision to move his 80-year-old mother from their family farm (where she lived for over 50 years) to live with his family in Washington. Joe's mother lived with his family in Washington for 10 years and Joe and his family were her caregivers.
Over a 20-year period Joe learned Alzheimer's / Dementia and memory care while caring for his father, Home Health – Hospice – Cancer care during his brother's extended illness, and Home Care and Hospice over a 10-year period while caring for his mother in his family home. Because of these experiences Joe and his wife Marilyn opened Homewatch Caregivers and committed themselves to caring for the seniors of our community and helping them "age in place" in their homes. Joe and Marilyn have a unique expertise and connection with their clients (and their families) because they have personally lived through much of what families face as they come to understand and make decisions about the unique requirements of their aging seniors.
As a veteran (retired Army), Joe is especially committed to caring for the veterans of Pierce and Kitsap counties. He is involved with many different programs and organizations across the South Puget Sound that provide care for our aging veterans and their needs.
When he is not working Joe lives in Gig Harbor with his wife Marilyn, their 4 children, and their dog Finn (an energetic Aussie Shepherd). During his spare time, he enjoys mountaineering, camping, hiking, kayaking, and biking with his family.
If anyone has questions regarding home care and how Homewatch Caregivers can help they can contact Joe direct at:
Phone (253) 564-1006
Email: jhillyer@hwcg.com
Website: https://www.homewatchcaregivers.com/tacoma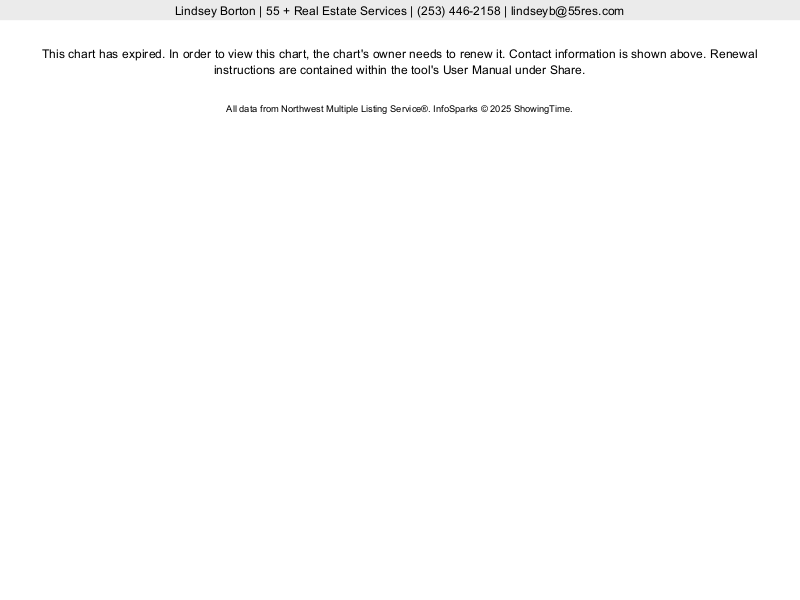 Not Enough Listings to Support the Market?!
It's no secret that the market is red hot right now, we're shocked there are so few homeowners taking advantage of it! In Pierce county as of May, there are only enough listings to support the market for two weeks- fewer than 1500 homes are available for purchase. Without enough listings, buyers continue to enter bidding wars and homes continue to sell for well above asking price. The Central Puget Sound area which includes Pierce, King, and Snohomish Counties is also facing limited inventory. With prices like these, what are you waiting for?
Average Residential Home Price in May 2021
Pierce County: $570,110
Central Puget Sound: $865,741
Entire NWMLS: $764,497
Wire Fraud- How We Keep You Safe
Wire fraud is a scary idea, and can leave you vulnerable to identity theft and loss of funds needed for your home purchase.
This is how it can happen:
– A hacker gains access to an email account (yours, your realtor's, or an escrow officer's)
– That hacker looks for clues that you'll be receiving wire instructions.
– They send wire instructions that look legitimate, but actually would wire the funds to their personal account
– The consumer wires funds to the hacker, with no recourse
Here's how we keep you safe:
– We ensure you have contact information for all involved parties
– We encourage open communication between agent, escrow officer, and client
– We maintain cyber insurance and protect all personal data to prevent any breach of your personal information
More information is available from Annie Fitzsimmons, Legal counsel for the Washington Realtors® Association. View this video to learn more:
Normally we do not complete customer reviews or surveys. This is the first time that we used Debbie Ruvo, who was referred to us by somebody else in the business. We have been in real estate investing for over 50 years and have seen all kinds of unprofessional behaviors, very few true professionals. This selling transaction with Debbie Ruvo was an experience that was off the charts in all areas of the transaction. We felt that she gave excellent "Coaching" and posturing as to what to do and not to do. (This alone saved us thousands of dollars). She assisted with excellent communications and thorough documentation, which yielded excellent results. We had a timely closing. She has excellent follow-up, and pays attention to the details. Also, we accepted and closed on an offer that was full price (Which was higher than we were expecting to see). She is a true and rare professional that we would highly recommend to any serious seller. (And I repeat, we do not normally give endorsements) We are looking forward to using Debbie's services again in the near future.
I am proud to let everyone know that Debbie has helped me so much in buying and selling two homes over the past two decades, and especially at this specific time of uncertainty. Her vast and intricate knowledge of real estate transactions made me feel confident in selecting my home when I was buying, and selecting offers when selling. And she guided me through the do's and dont's and I continued to rely on her experience. She made me feel important. I can't say enough about her attention to detail, keeping in touch throughout the on market process and keeping my vision focussed on the deal. That's where her experience pays off. Thanks Debbie, and I will remember your standards and integrity in my future real estate dealings. Thanks Debbie.
To Whom it May Concern, I am happy to recommend Debbie Ruvo to anyone dealing with real estate purchase or sale. I found Ms. Ruvo to be 

Very helpful

in handling our home sale. She is very knowledgeable and caring in her work. She was very kind in considering our needs.
Fantastic experience! The professionalism and dedication of Debbie was second to none. She was on top of all of my needs. She was always available to answerr my many questions. Will recommend Debbie to all my friends looking at selling a home.
Debbie Ruvo has been an incredible support to me as I have sold various family properties. She has represented our interests very well and the whole process has been very timely and efficient. Debbie has made sure that I have met every deadline, supplied all the necessary documentation, etc. I will absolutely use her services again and recommend her to anyone looking for an agent- either to buy or sell. Thank you, Debbie!
Rick and I first met Debbie a little over 21 years ago. We then were attempting to sell our home and duplex and purchase another home. Debbie made it happen! So when we decided to downsize to a smaller home, who did we call, Debbie Ruvo of course!! She helped us with so much more then the selling and buying of current our home. We really appreciate all her hard work and would recommend Debbie for any real estate needs.
To Whom it May Concern: We want to take a moment to bring your attention to the outstanding job that Ms. Debbie Ruvo did in supporting us and representing us in our recent home purchase. We had been looking for some time for a house or condo in the Puyallup South Hill area that would allow us to significantly simplify our life. We first met Debbie as she showed us a condo listing she had. After viewing this property it occurred to us that we still wanted a single family home so we kept on looking. However, fortunate for us, Debbie continued to send us ideas and suggestions as homes appeared on the market. In addition, since Debbie specialized in the senior and retirees sector of the market, she had many other interesting and thought provoking ideas. We had not thought about or even understood how many options and choices there were out there that were available to us. As we continued to look, visit open houses and slowly become overwhelmed with the diversity and enormity of the market, we came close to deciding that the choice that fit us the best was an over 55 community with stand alone homes, ie: no common walls and then we found a community we liked. Fairly small with sixty stand alone homes, we looked at four homes that came on the market in about a three month period and really felt one would be the best for us and we asked Debbie to represent us in the purchase. Now Debbie has been a fountain of knowledge and information before this time, but she was a quiet, calm and collected real estate dynamo in handling this purchase. She has so much experience and knowledge that she steered us flawlessly all the way through a potential minefield of multiple bidders to a successful conclusion of being the buyer on the home we wanted. Debbie was always a step ahead of everyone, she held our hands and led us forward without us even being aware that all real estate transactions are usually filled with much more drama that we experienced. We highly recommend Debbie Ruvo. She will take good care of you, steer you to the right direction and get you the home you want with as little muss and fuss as possible.
Debbie was always there to take care of any issues that came up- She was always positive. If we were to buy or sell again we would use her services again. If anybody I know is going to buy or sell I will recommend Debbie.
To Whom It May Concern: Just a few comments in regard to one of the finest realtors in Perce County. Debbie Ruvo did a wonderful job for myself selling our home near Eatonville, WA. She is an upmost professional; she does a fine job with gathering comp data; very good in advising the seller of current strategies for marketing their home; and, also upbeat/positive. Too, Ms. Ruvo is an excellent listener. She constantly asks questions and gives information which helps the seller to be relaxed- not stressed. I would highly recommend you make an appointment with Ms. Ruvo, not only in wishing to sell a home, but also, in choosing a new residence.